Student Chapter of the AWM at the University of Utah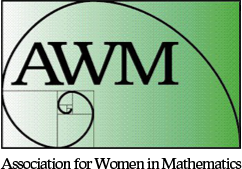 Welcome! The purpose of the Association for Women in Mathematics is to encourage women and girls to study and to have active careers in the mathematical sciences, and to promote equal opportunity and the equal treatment of women and girls in the mathematical sciences.
For more information, suggestions, or just to talk, you may contact us at uofuAWM@math.utah.edu.
If you would like to volunteer, please fill out this form. We appreciate any help.