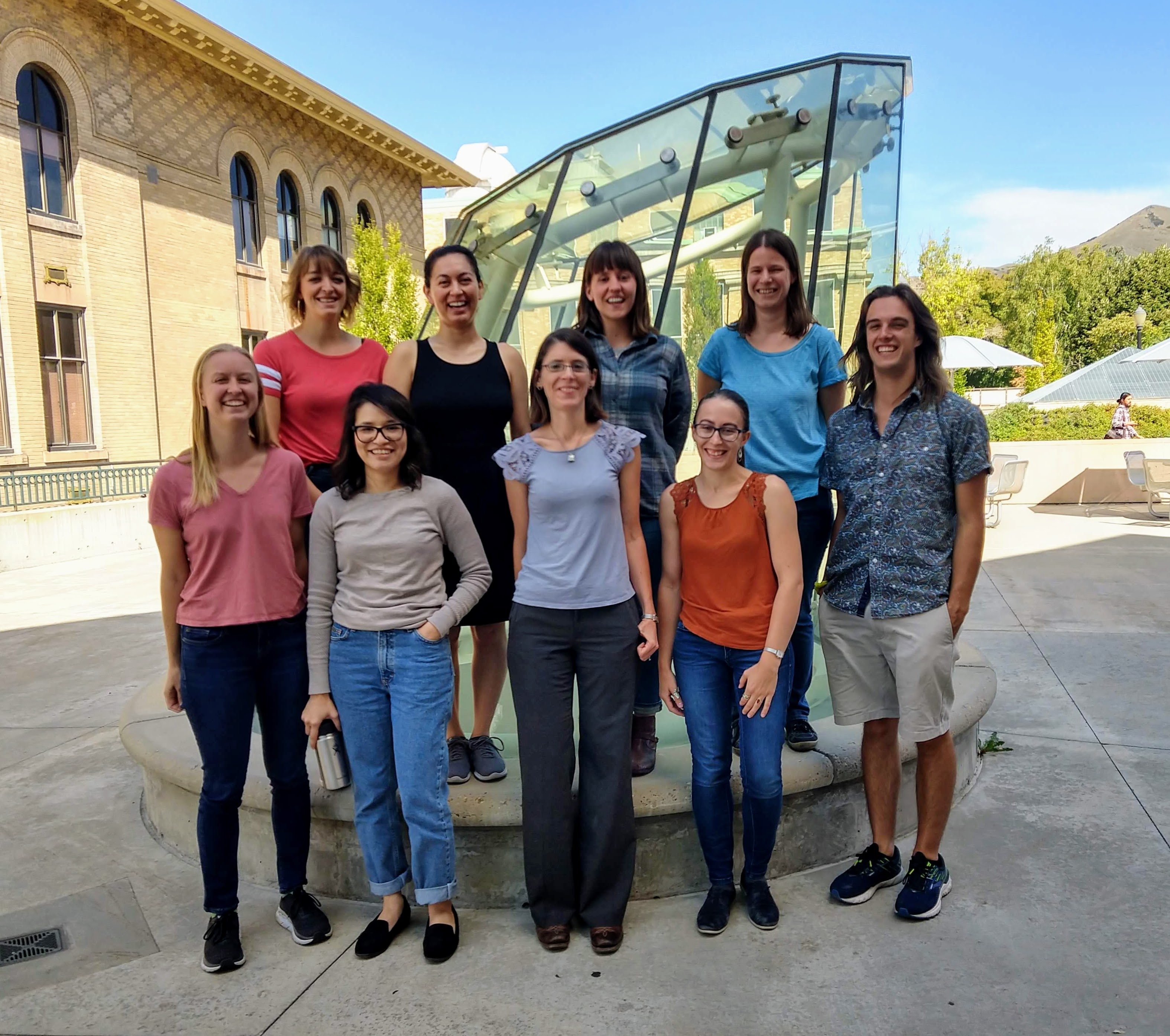 Officers
Committee Chairs
Since summer 2019 we are organized through various committees. If you would like to volunteer, just contact the committee chair or email uofuAWM@math.utah.edu.
In charge of mentoring program. Specific tasks include: Advertising the program at the beginning of the semester to undergrads and grads, pairing people, inviting all pairs to a kick-off event (usually piggybacked off another AWM social event).
Organizes and coordinates outreach activities for K-12 students. This includes: Finding volunteers for workshop leader and TAs, organizing a meeting before the workshop to go over the planned activity, helping workshop leader with ideas if needed, finding outreach opportunities that align with the objectives of our chapter.
Organizes the AWM-RTG conference BRIDGES. This includes: Selecting speaker, advertising the conference, deciding on funded participants, attending the conference, and answering a lot of questions.
Brainstorms and asks for ideas for types of events; communicates co-hosting opportunities with SIAM and USAC; organizes and/or seek helpers to organize the day/time/place/advertising/snacks/activities for events including: Monthly socials, professor panel for graduate students, life as a grad student panel for undergraduate students, panel on applying to grad school for undergraduates.
Allechar Serrano López
Sabine Lang
Organizes and coordinates the AWM speaker series and AWM-RTG speaker series. This includes: Meeting with RTG faculty members to discuss potential speakers, contact and invite a mathematician from another university, making travel arrangements, hosting or finding a host for the speaker, advertising, collecting feedback.
Faculty advisor
Past Officers
Academic Year 2018–19
President

Samantha Hill

Vice President

Sabine Lang

Treasurer

Ryleigh Moore

Secretary

Jenny Kenkel

Website

Anna Nelson, Rebekah Eichberg

Faculty Advisor

Christel Hohenegger
Academic Year 2017–18
President

Anna Romanova

Vice President

Heather Brooks

Treasurer

Samantha Hill

Faculty Advisor

Christel Hohenegger
Academic Year 2016–17
President

Erin Linebarger

Vice President

Anna Romanova

Treasurer

Samantha Hill

Faculty Advisor

Christel Hohenegger