UNIVERSITY OF UTAH MATH CIRCLE
---
We are happy to announce that the Math Circle will run in school year 2019-2020!
In the late 90's, a small network of extracurricular programs called Math Circles gradually began to spring up in various places around the country. These programs, based partly on a model developed in Eastern Europe, focused on the process of discovery and open-ended exploration, and were designed to introduce students to the deeper kinds of mathematical thinking that are invariably absent in most standard curricula. The University of Utah Math Circle, now in its fifteenth year, is one of the best established Math Circles in the country.

In addition to encountering exciting material far beyond that treated in a regular classroom, students joining The Math Circle have the unique opportunity to interact with professional mathematicians in an informal setting. Thanks to the generous support of the National Science Foundation, the Department of Mathematics, and the EnergySolutions Foundation, there is no cost to participate in the Math Circle.

2019 - 2020 Math Circle will begin September 11, 2019
Please note; both the room number and meeting day have changed from Fall semester.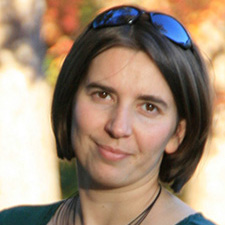 Alla Borisyuk
Faculty Coordinator

Chris Janjigian
High School Section Leader

Thomas Polstra
High School Section Leader