Representation Theory of Real Reductive Lie Groups
a conference celebrating the birthdays of
Bill Casselman and Dragan Milicic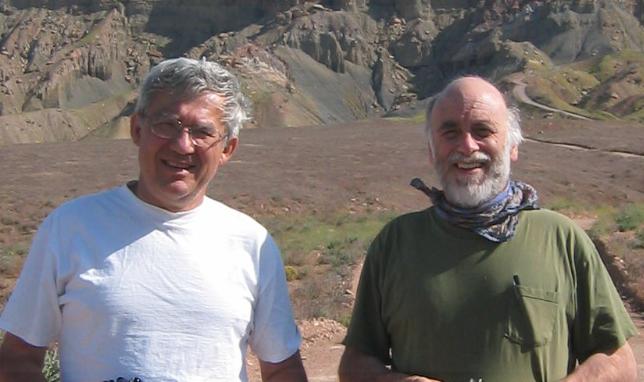 SCHEDULE



June 4 to June 8, 2006
at the Snowbird Mountain Resort, Utah
Conference poster: letter size (350kb pdf) or larger size (1.1Mb pdf)

---
---

The goal of this conference was to summarize the outstanding problems in real Lie groups, particularly those with arithmetic applications, and offer a forward-looking view toward solving them. The conference was organized around four primary lecture series:



Jeffrey Adams

(Maryland

) with the assistance of Fokko du Cloux (Lyon)

,

Computing with real reductive groups, abstract,

slides

, notes




Jean-Pierre Labesse

(Marseilles)

, Endoscopy, abstract, notes


Wilfried Schmid

(Harvard)

, The Rankin-Selberg method for automorphic distributions, abstract, expository paper (with S. Miller)


David Vogan

(MIT)

, Arthur's conjectures for unitary representations, abstract, slides

In addition, there were a number of supplementary lectures (whose content was closely related to the main lecture series):



Dan Barbasch

(Cornell), Construction of unipotent representations


Dan Ciubotaru

(MIT), Spherical unitary representations for split groups, abtract, slides


Werner Hoffmann

(Bielefeld), Weighted orbital integrals, abstract, slides


Ivan Mirkovic

(Massachusetts), D-modules in various characteristics and Langlands duality, abstract


Wulf Rossmann

(Ottawa), Some special discrete groups of linear transformations, abstract, slides


Diana Shelstad

(Rutgers), Twisted endoscopy, slides (revised 6/21)


Kari Vilonen

(Northwestern), Geometric methods in representation theory


The conference followed a two-week graduate minicourse devoted to the theory of SL(2,R) held at the University of Utah from May 21 - June 2. For details related to the minicourse, please click here.

Though unfortunately unable to attend, Jim Arthur contributed a list of ten problems for real groups:
Problems for Real Groups (by J. Arthur).

---

Organizing Committee:

James Arthur (Toronto)
Wilfried Schmid (Harvard)
Peter Trapa (Utah)



---
Funding for the conference was provided by a grant from the NSF.