Muskan Walia Named Phi Beta Kappa Society Scholar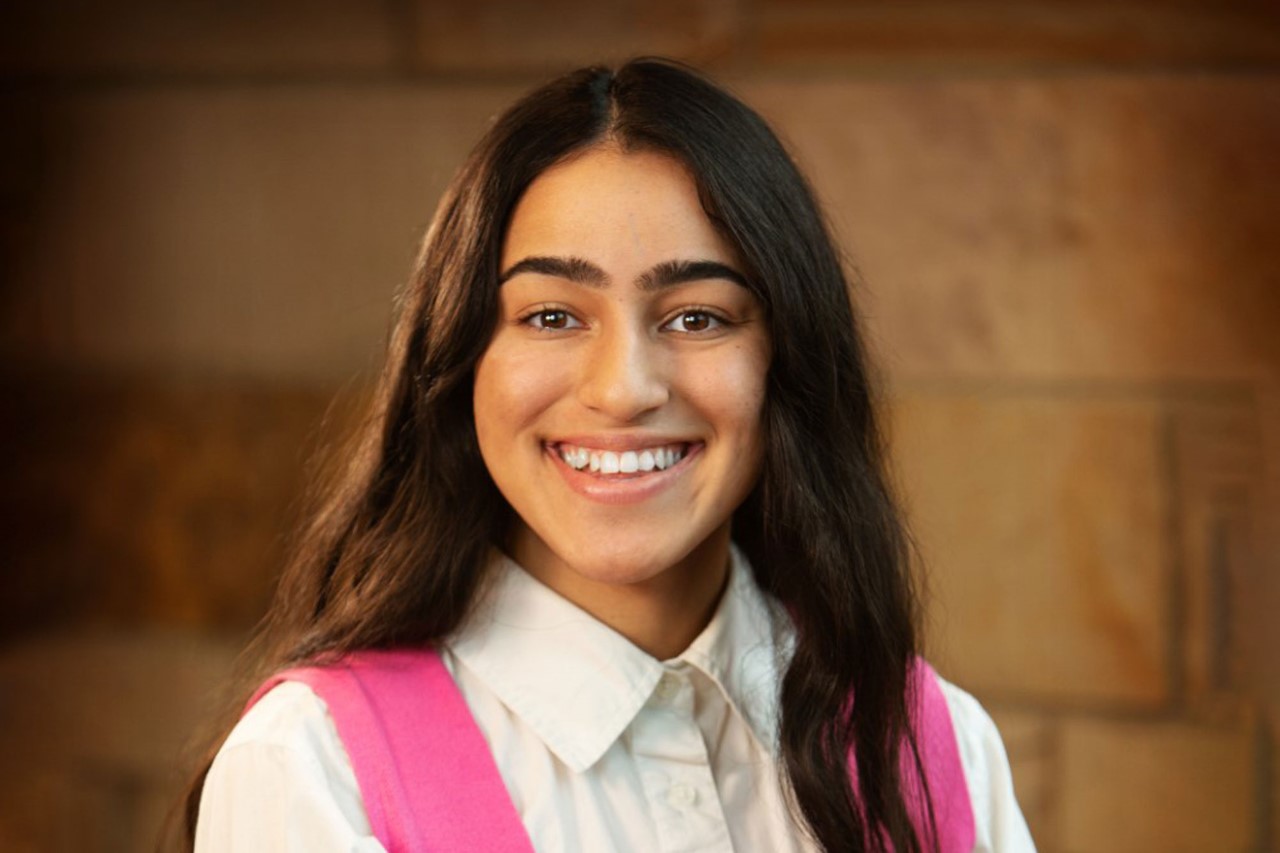 Muskan Walia
Muskan Walia, a second-year student at the University of Utah Honors College, studying math
and philosophy, has been named a Key into Public Service Scholar by the Phi Beta Kappa Society. The Society is the nation's most prestigious academic honor society, and the Key into Public Service award highlights specific pathways for arts and sciences graduates to launch public sector careers.

Chosen from nearly 900 applicants attending Phi Beta Kappa chapter institutions across the nation, the Key into Public Service Scholars hail from 17 states. These are high-achieving college sophomores and juniors, who display notable breadth and depth in their academic interests.
"I am extremely grateful and honored to be receiving this award from Phi Beta Kappa," said Walia. "My community here at the University of Utah has provided me with a prodigious liberal arts and sciences education and has nurtured my interest in exploring the dynamics between science, society, and the public sector. I am excited for the incredible opportunity to further explore this interest this summer."
Walia is an ACCESS Scholar and undergraduate researcher, working with Dr. Fred Adler, Professor of Biology and of Mathematics. In her research, Walia adapted an epidemiological SIR model for spread of disease to model the number of cells infected with SARS-CoV-2 in order to predict when different types of tests will produce false positives or false negatives.
"My summer in the ACCESS Scholars program sparked an interest and motivation to pursue a career in public service," she said. "Being taught by faculty across the University of Utah in diverse disciplines, I learned about the intersections of science, communication, and policy and how scientists can practice the art of advocacy.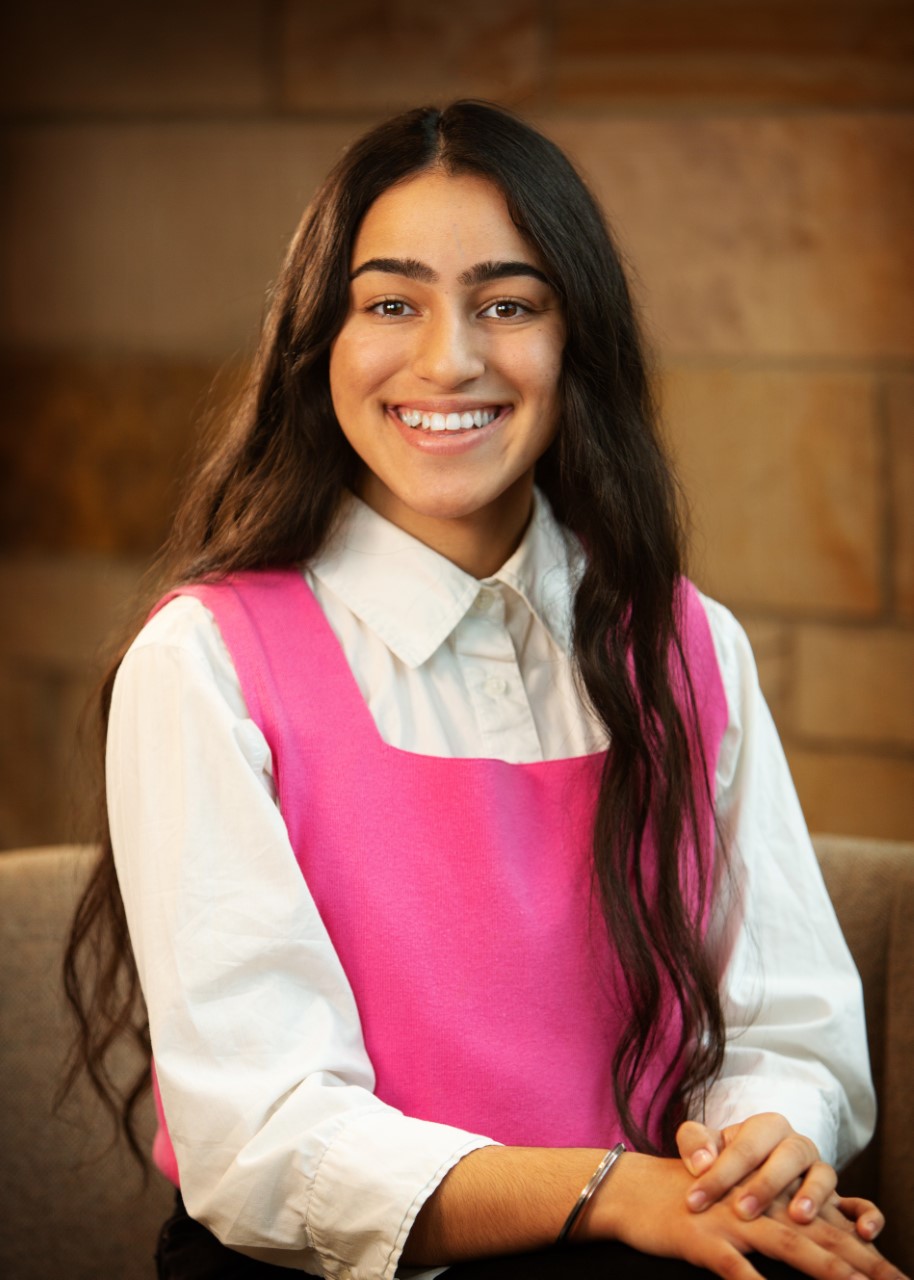 "Working under the mentorship of Dr. Fred Adler has been invaluable. I wanted to be engaged in mathematics research that centered on justice and informed public policy. There was truly no better pairing than with Dr. Adler. He has wholeheartedly supported and encouraged my curiosity and passion to utilize mathematics principles to tackle the most pressing social justice related questions of our time."
In addition to her studies, Walia currently serves as the ASUU student government Senate Chair and works as a youth environmental organizer in the Salt Lake City area. She founded a campaign to commit her local school district to a 100% clean electricity transition by 2030, and has assisted with the expansion of local clean energy campaigns in Utah school districts. She is also a leader and mentor at Utah Youth Environmental Solutions Network (UYES), where she supports the development of a new youth-based climate justice curriculum. Her experiences have cultivated a passion and commitment to community building, climate education, and environmental justice.
Each Key into Public Service Scholar will receive a $5,000 undergraduate scholarship and take part in a conference in late June in Washington, D.C. to provide them with training, mentoring, and reflection on pathways into active citizenship.
Below are the names of the 2022 Key into Public Service Scholars and their chapter institutions:
Aylar Atadurdyyeva, University of Kansas
Miguel Coste, University of Notre Dame
Noelle Dana, University of Notre Dame
Grace Dowling, Clark University
Brandon Folson, Loyola University Chicago
Justin Fox, University of Maryland- College Park
Sora Heo, University of California - San Diego
Alec Hoffman, Clark University
Samiha Islam, State University of New York at Buffalo
Ruthie Kesri, Duke University
Katherine Marin, University of Florida
Sondos Moursy, University of Houston
Olivia Negro, Ursinus College
Emily Geigh Nichols, Stanford University
Paul Odu, University of Missouri
Vaidehi Persad, University of South Florida
Diba Seddighi, University of Tennessee
James Suleyman, Roanoke College
Jonah Tobin, Williams College
Muskan Walia, University of Utah
For more information about the scholarship and links to individual biographies of the recipients, please visit pbk.org/KeyintoPublicService.