2022 Research Presenters
Award Recipients
Undergraduate Scholarships and Awards
Pi Mu Epsilon 2022 Recipients
Pi Mu Epsilon is a national mathematics honor society whose purpose is the promotion of scholarly activity in mathematics among students in academic institutions. It was founded in 1914 at Syracuse University. The local organizations of Pi Mu Epsilon are the Chapters. The Utah Alpha Chapter was first established in 1960 and was revitalized in 1997. For more information, visit the National Pi Mu Epsilon website.
Congratulations Ph.D. 2022 Graduates!
This year we are recognizing those students who have completed all requirements for their Ph.D.

Amanda Alexander

Xuesong Bai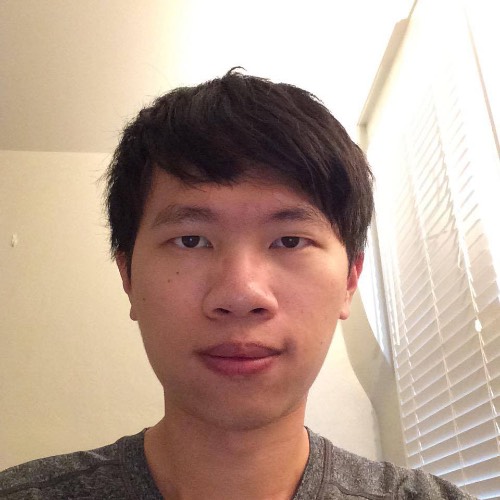 You-Cheng Chou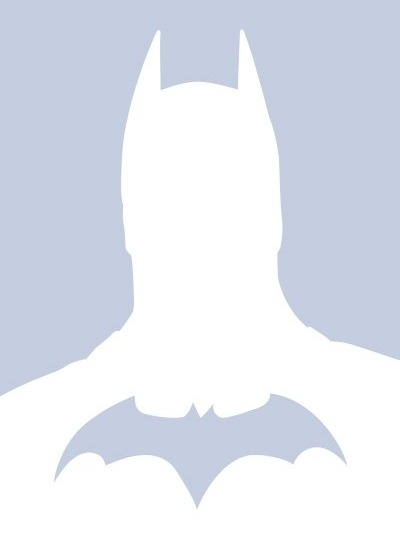 Dihan Dai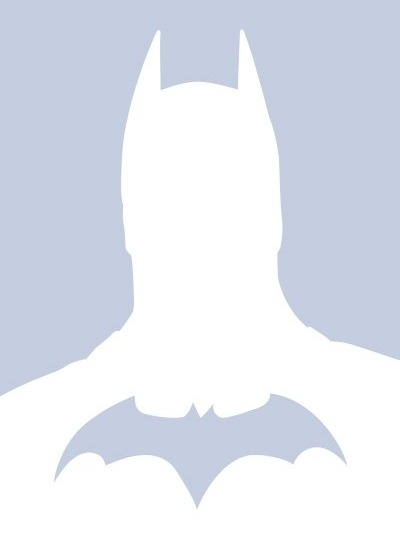 Ryan Dickmann

George Domat
Outstanding Thesis Award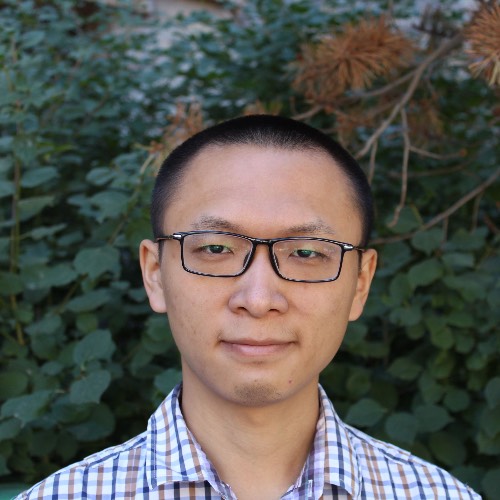 Chengyu Du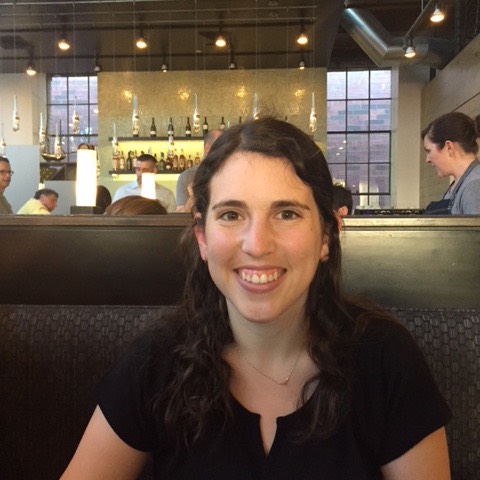 Rebeka Eichberg

Kyle Gaffney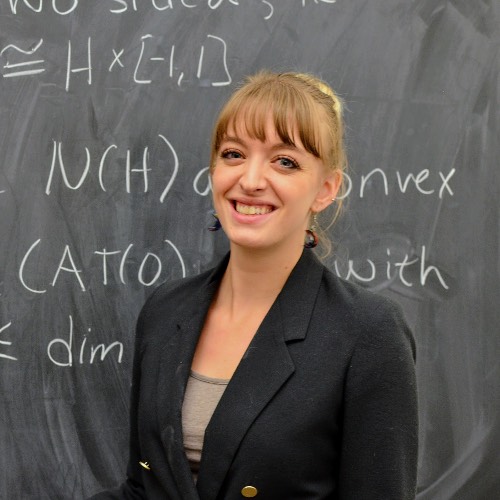 Hannah Hoganson
Outstanding Graduate Student Award

Junpeng Jiao

Kristen Lee
Zexin Liu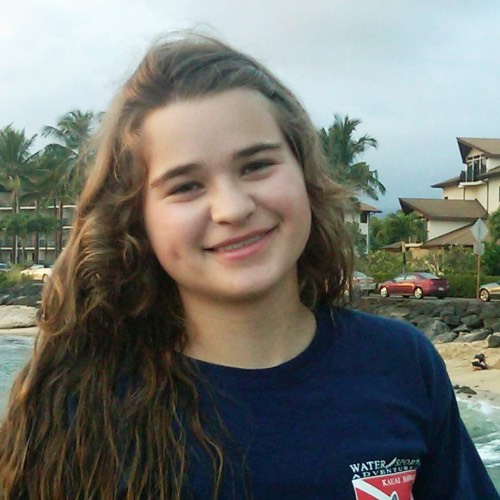 Ryleigh Moore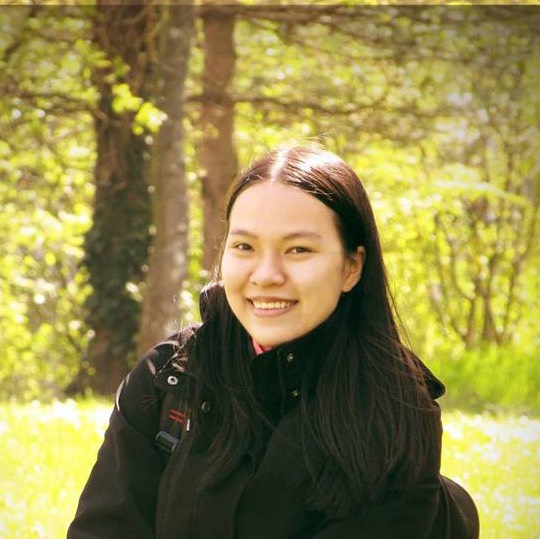 Thuong Nguyen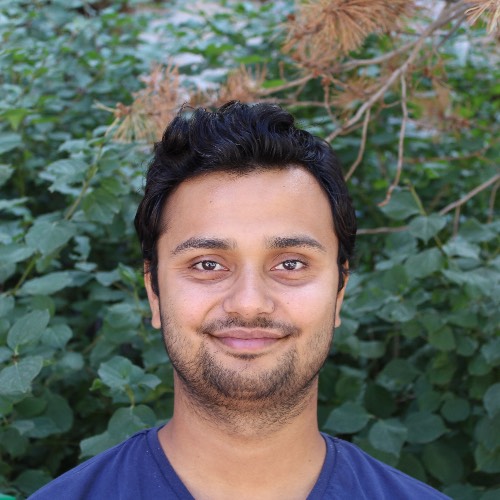 Vaibhav Pandey

Marin Petkovic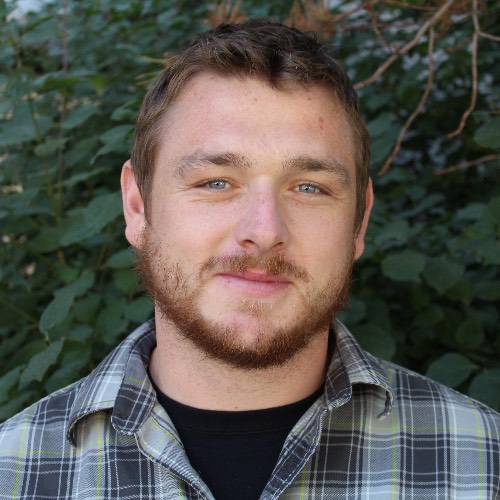 Nathan Willis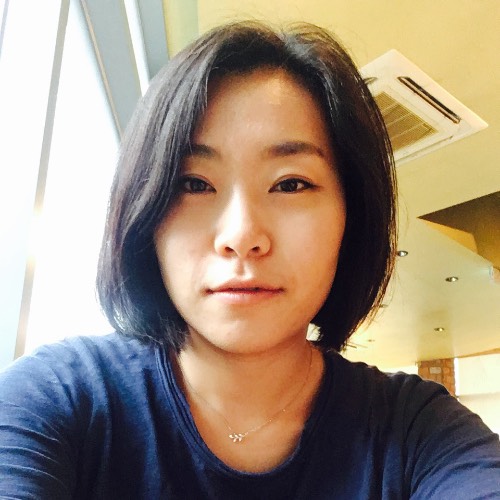 Ryeongkyung (R.K.) Yoon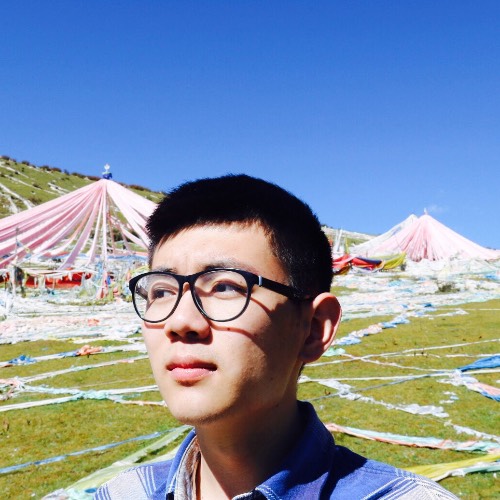 Yiming Xu
Outstanding Thesis Award
Department Awards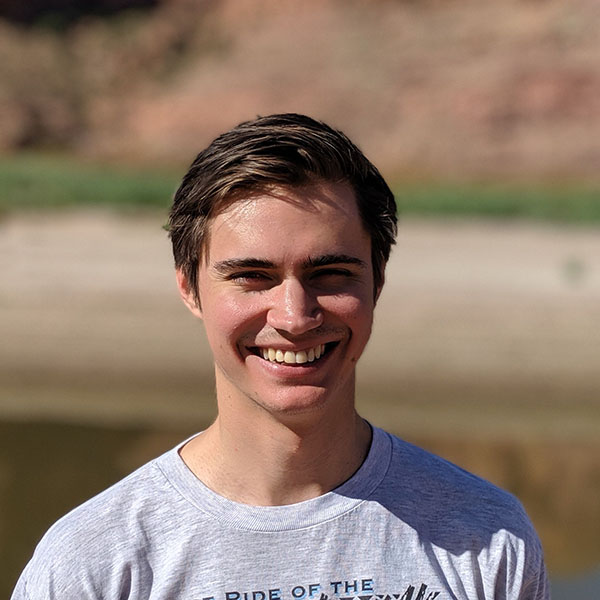 Justin Baker
Outstanding Graduate Student Award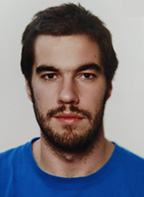 Petar Bakic
Outstanding Postdoc Award
Alex Beams
T. Benny Rushing and Gail T. Rushing Fellowship

Sean Groathouse
Outstanding Graduate Student Award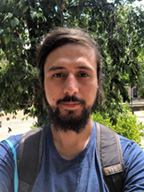 Joshua Pollitz
Don H. Tucker Postdoctoral Fellow Award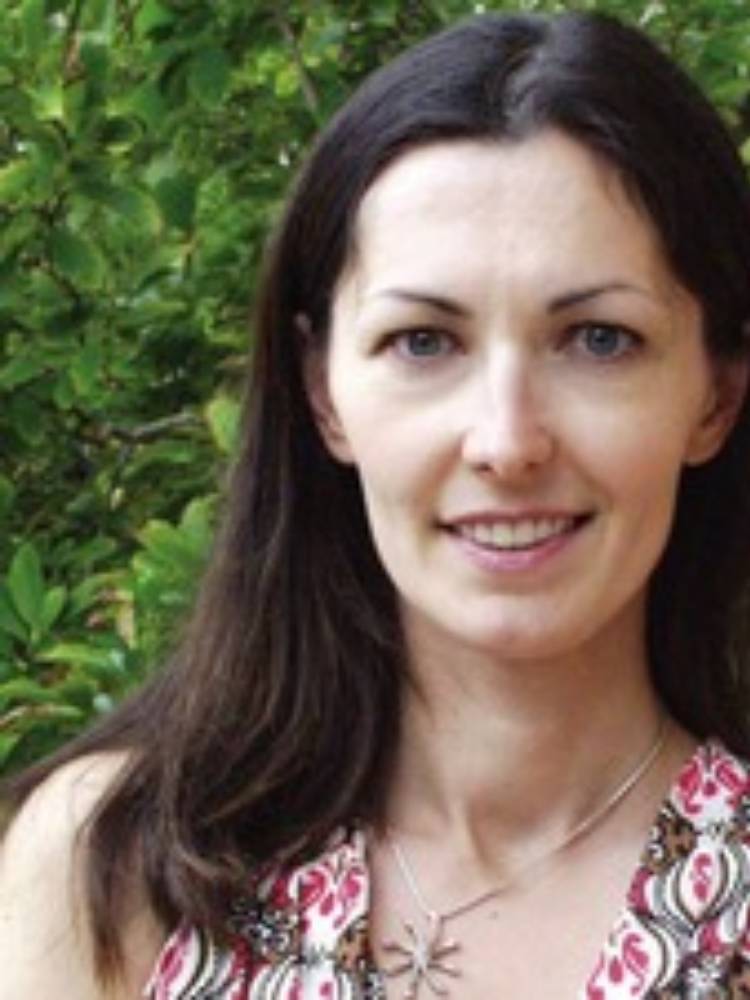 Aleksandra Jovanovic-Hacon
Faculty Undergraduate Teaching Award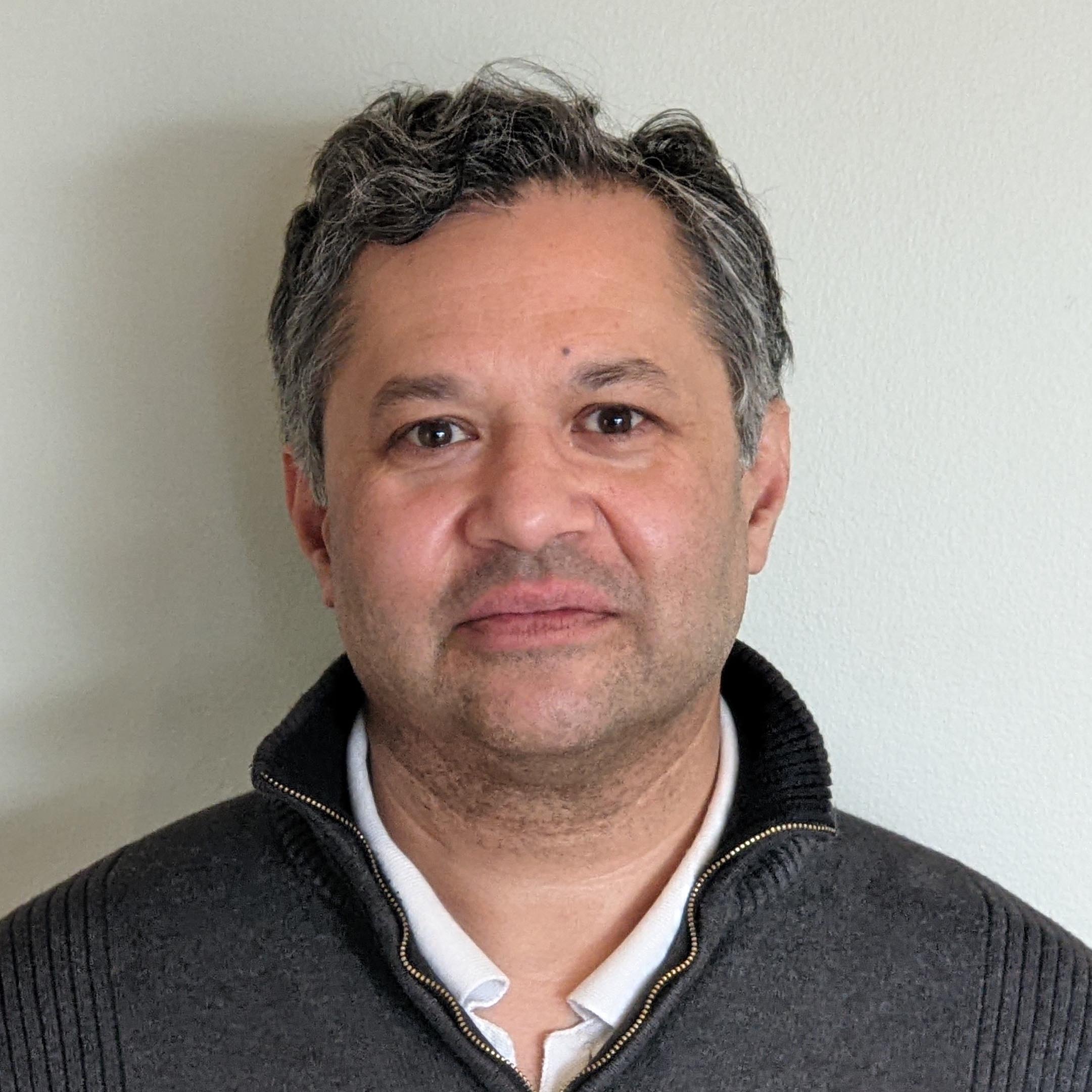 Anurag Singh
Faculty Undergraduate Teaching Award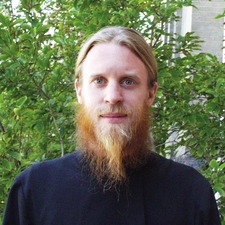 Michael van Opstall
Faculty Undergraduate Teaching Award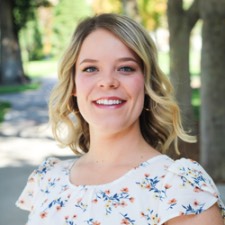 Lauren McComber
Outstanding Staff Award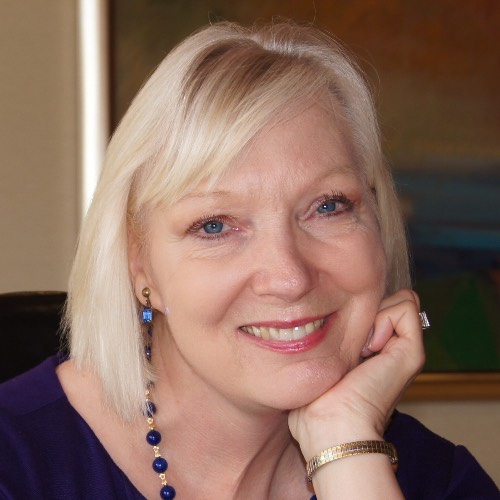 Michele Swaner
Outstanding Staff Award
Ben Huenemann
I am an upcoming senior majoring in Mathematics and Computer Science, and I plan on pursuing a Ph.D. in abstract algebra. Outside of classwork, I enjoy filling my free time with piano, biking, and tabletop games.
Moses Samuelson-Lynn
Moses Samuelson-Lynn is a sophomore pursuing an honors degree in Mathematics as well as a degree in German and a minor in Physics. His main interest is in pure mathematics, especially number theory, analysis, geometric graph theory, and geometric group theory. He hopes to pursue research opportunities as an undergraduate and aims to earn a PhD in pure mathematics with the goal of becoming a research professor.
Matthew Gordon
I'm a senior graduating this Spring with degrees in Mathematics with Statistical Emphasis and Economics with Statistical Analysis Emphasis (Honors). This summer I will be joining the Federal Reserve Bank of Cleveland as a Research Analyst/Assistant in order to gain additional research experience. Afterwards, I hope to apply to PhD. programs in either Economics or Mathematics and study econometrics and other related statistical fields.
Mick Wagner
Mick Wagner is a rising senior at the University of Utah, a candidate for graduation in Applied Mathematics. Mick has worked as an Undergraduate Research Assistant with Dr. Daniel R Wik through the ACCESS Scholars program as well as through the Undergraduate Research Opportunities Program. Following Mick's graduation in Spring they eagerly look forward to entering industry while working at the intersection of mathematics and data.
Benvin Lozada
I am a rising senior studying Mathematics and Economics with minors in Applied Ethics and Political Science. I am passionate about using mathematical models and statistical analysis to help solve the world's pressing economic equity issues, and hope to eventually work at the intersection of economic research and government policy-making. I am grateful for the opportunity this scholarship will give me to finish my fantastic undergraduate education at the University of Utah, and am hoping to use the skills that I have learned here to pursue a Ph.D. in Economics.
Cassandra Schultz
Hello! My name is Cassandra Schultz and this upcoming semester will be my fifth year at the University of Utah. My goal after graduation is to become a secondary mathematics teacher, which is the focus of my major as well. Other hobbies of mine include baking, figure-skating, and tutoring.
Eli Counterman
I have always enjoyed the sciences and have found math to be fundamental to all of them, hence my double major in math and biochemistry. After nearly two years of undergraduate research through the math and associated departments, my love for the "applied" side of mathematics has continued to grow. I look forward to a final year in the math department before attending medical school!
Erik Merrell
I am a junior, majoring in statistics. I currently work as a learning assistant for a calculus class. In my free time I enjoy reading, playing the piano, and watching hockey.
Ocean Armstrong
As a small child I fell in love with math and have always appreciated it's beauty. Recently, I've developed an interest in aerodynamics.
Ian Chang
I am an undergraduate student studying mathematics with a statistics emphasis and a minor in computer science. My goal is to pursue a career in sports statistics but overall I just love using numbers to help improve or better assist any job, person, or community, while having fun and enjoying the process.
Jude Horsely
I'm a sophomore double majoring in mathematics and physics hoping to one day work as a professor of mathematical physics. I spent the last three years working as a Learning Assistant in the Physics Department, and I'm currently involved multiple research projects in Materials Science Engineering and Mathematical Modeling in Pandemics.
Tyler Trotter
I am very interested in understanding the natural world. Specifically, I am passionate about biological systems and am excited to apply my study of mathematics to them.
Toshi Mowery
Toshi is a double major in math and computer science who currently plans on pursuing his PHD in pure math. He enjoys analysis and algebra; he finds the applications they have in number theory to be fascinating and entertaining. He's currently working on research to better visualize modular forms.
Nicole Forrester
My name is Nicole Forrester, and I am double major in Applied Mathematics and Computer Science. I research the optimal movement of polar bears with Dr. Golden and Dr. Reimer in the mathematics department. I enjoy all types of math and applying math to code. In my free time, I like to hang out with friends, make music, and workout. In the future, I hope to work in research, data analysis, or software development.
Mason Burden
I'm a dual major in math and physics for the honors college and hope to eventually receive my PhD. I am also an undergraduate researcher in a condensed matter physics lab for the U of U, and I have become increasingly interested in pursuing farther avenues of research as a result.
Savannah Romney
My name is Savannah Romney and I am a Freshman at the University of Utah studying Biology and Applied Mathematics. In the future, I plan to attend medical school and aspire to become an OB/GYN. I am grateful for the opportunity to learn and conduct research at the U and I am excited to see what my future holds in the fields of biology and mathematics!
Nash Ward
This Fall I will be starting my third year at the University of Utah studying mathematics. I have been a part of research with Dr. Ken Golden for my entire time here at Utah studying fractal dimensions within sea ice. Once I graduate with my bachelors, I plan to pursue a PhD so that one day I might be able to be a professor at a R1 university and inspire the next generation of scientists.
Avalon Blaser
Hi, my name is Avalon Blaser; I will be starting my Junior year here at the U this fall. All throughout grade school, my favorite subject has been math. Here at the U, I have been studying mathematics with an emphasis in statistics, during which I have gotten to participate in a pre-REU, a directed reading program, and an introductory research project. I am planning to pursue a PhD in mathematics after my undergrad.
Audrey Glende
I'm a physics and math double major in the honors college and am conducting research in high pressure physics. I love learning and stimulating growth in the peers around me - beyond STEM I love to immerse myself in the arts (painting, music, sculpture, literature). I plan to attend graduate school to study physics and pursue a career in academia.
Kiyanna Porter
I am a member of the Navajo nation and am currently enrolled in the University of Utah honors college and getting my degree in the college of science for applied mathematics as well as acquiring the TESOL certificate (Teaching English to Speakers of Other Languages) and am presently working for the Utah Reads program and a member of the Inter-Tribal Student Association at the University. I plan on becoming a professor and getting my Ph.D. in the sciences.
Guang Yang
I am an junior undergraduate majoring mathematics at the U, my interests is about inverse problem in general, numerical analysis and mathematical biology. In the next year, I would like to continue to collaborate on more projects with relevant professors in the math department. My long-term plan is pursue a doctor degree in applied mathematics.
Peter Maughan
I am grateful that I majored in Math because, for one thing, it showed me time and time again that it is possible to understand very difficult concepts if you work hard enough to gain such understanding. I am planning on taking a gap year following graduation to work doing data analysis for an insurance company I've been interning with for the past few months. However, truth be told, I'm still not quite sure "what I want to be when I grow up." I've done the math, though, and there's roughly a 90% probability I'll eventually figure something out.
Darshan Shimpi
Growing up, I always loved math and was interested in how it could be used to explain various processes in the world around us. This love and interest in math flourished as I dove into the world of mathematical models, simulations, and data, pushing me to pursue my degree in Applied Mathematics while minoring in Computer Science. After graduating, I am planning on attending graduate school to deepen my understanding of data analysis and model building.
Caleb Walker
Caleb Walker is a senior undergraduate student who is double majoring in both Computer Science and Applied Mathematics. His academic interests include cryptography, probability, optimization, and graph theory. He has spent the last five years working as a math tutor, and, after graduation, he will begin working as a Software Engineer at Lucid Software. In his spare time, he likes to compose & arrange music, code, play games, and, of course, do more math.
Daniel Koizumi
I'm majoring in mathematics, and I hope to obtain a Ph.D. in pure math in the future. In the following summer, I plan to do research in the intersection between combinatorial topology and commutative algebra. On a lazy Saturday, I would enjoy hiking, cooking, or running.
Maxwell Plummer
I'm interested in geometry and topology and my goal is to become a Professor. I'm excited to pursue both of these interests next year in a Ph.D. program at Rice University.
Brennan Richardson
I'm a senior in the combined BS/MS program in mathematics with a minor in chemistry. After graduating next spring, I hope to continue with my studies in a PhD program. I'm interested in geometry and algebra and would like to study low-dimensional geometry and topology.
Emil Geisler
My name is Emil Geisler and I am a junior at the University of Utah. I love the depth and beauty of pure mathematics and look forward to applying for Ph.D programs in the fall!