Sean Howe. first DOT last AT utah DOT edu. JWB 323.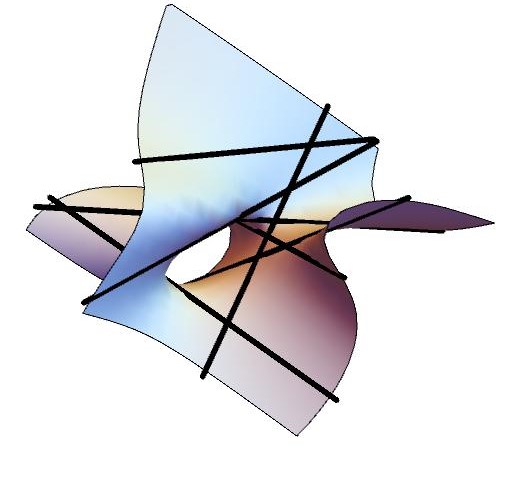 A randomly generated cubic surface with its real lines (mathematica notebook below )
bio/contact info:
As of July 2019, I am an Assistant Professor in the Department of Mathematics at the University of Utah.
E-mail: first DOT last AT utah DOT edu.
Office: JWB 323

From September 2017 to June 2019, I was an NSF Postdoctoral Scholar at Stanford University. In June 2017, I received my PhD from the University of Chicago, advised by Matt Emerton. In July 2012 I received a joint master's degree from Leiden University and Universite Paris-Sud 11 through the ALGANT integrated masters course.

I work in arithmetic and algebraic geometry, representation theory, and number theory. My CV.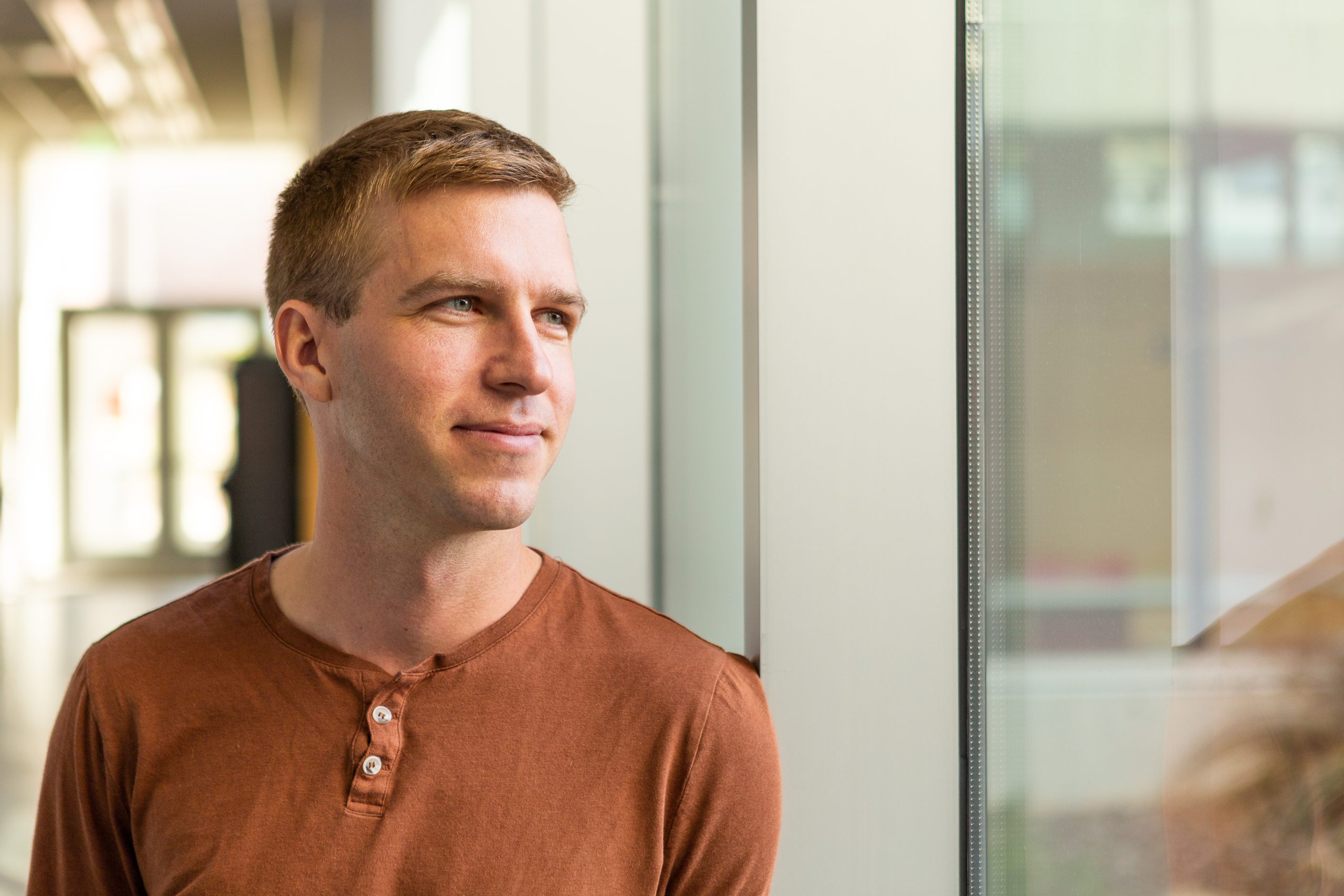 That's me! No, not the ivy, the person in front of the ivy.

teaching
preprints:
Cohomological and motivic inclusion-exclusion.
Ronno Das and Sean Howe.
arXiv:2204.04165

Slope classicality via completed cohomology.
Sean Howe.
arXiv:2111.15576
published/to appear:
theses:
Overconvergent modular forms and the p-adic Jacquet-Langlands correspondence.
Sean Howe, University of Chicago PhD Thesis, 2017. Note: Some of the results of this thesis appear in "The p-adic Jacquet-Langlands correspondence and a question of Serre," above.
knowledge.uchicago.edu &middot local pdf &middot
Higher genus counterexamples to relative Manin-Mumford.
Sean Howe, ALGANT Master's thesis.
algant.eu
other writings:
Some of these are old and may be be quite rough, sorry!

mathematica notebooks:
(provided as-is; feel free to use, and let me know if you do something cool!)