Multiscale Analysis and Computations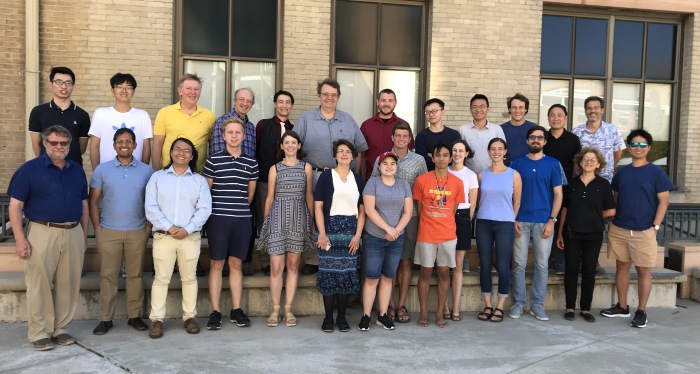 Photo Archive
The Multiscale Analysis and Computations group at the Mathematics department focusses on:
Discrete to Continuous
Modeling
Effective property of complex media: sea ice
Inverse problems: estimating parameters from indirect measurements
Numerical solution of partial differential equations
Optimization and Calculus of Variations
Research Assistantships are available
To join the Multiscale Analysis and Computations group, apply for Master or PhD studies at our department's graduate program. Please indicate "MAC" in the Emphasis Area and in your Statement of Purpose, describe your interest in our group.
If you have any questions, please contact amath@math.utah.edu
News
Aug 20 2019: Added the Applied Math Collective webpage.
Aug 19 2019: Group photo is up!
Aug 14 2019: Group photo + refreshments on Monday Aug 19 4pm. Meet between LCB and JWB.
Aug 5 2019: Updated website. Your input is welcome.
---
Webmasters: Yekaterina Epshteyn and Fernando Guevara Vasquez.