Department of Mathematics, University of Utah
The John Widtsoe Building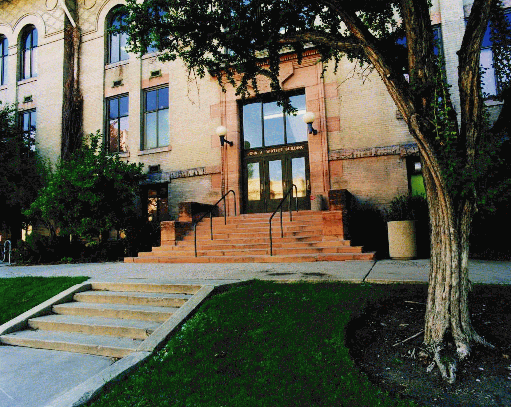 Photograph by Dave Timothy, September 1996.
The Math Department is scattered over several buildings on the U of U campus, but our center is the John Widtsoe Building. This is one of the very first buildings on campus which make up the ``President's circle'', the heart of Campus.
You can see a Campus map and in particular our location on that map. Click on the photograph above or here to see a larger image.)
---
Department of Mathematics, University of Utah, Salt Lake City, Utah 84112

801-581-6851, 801-581-4148 (fax) [14-Aug-1997].