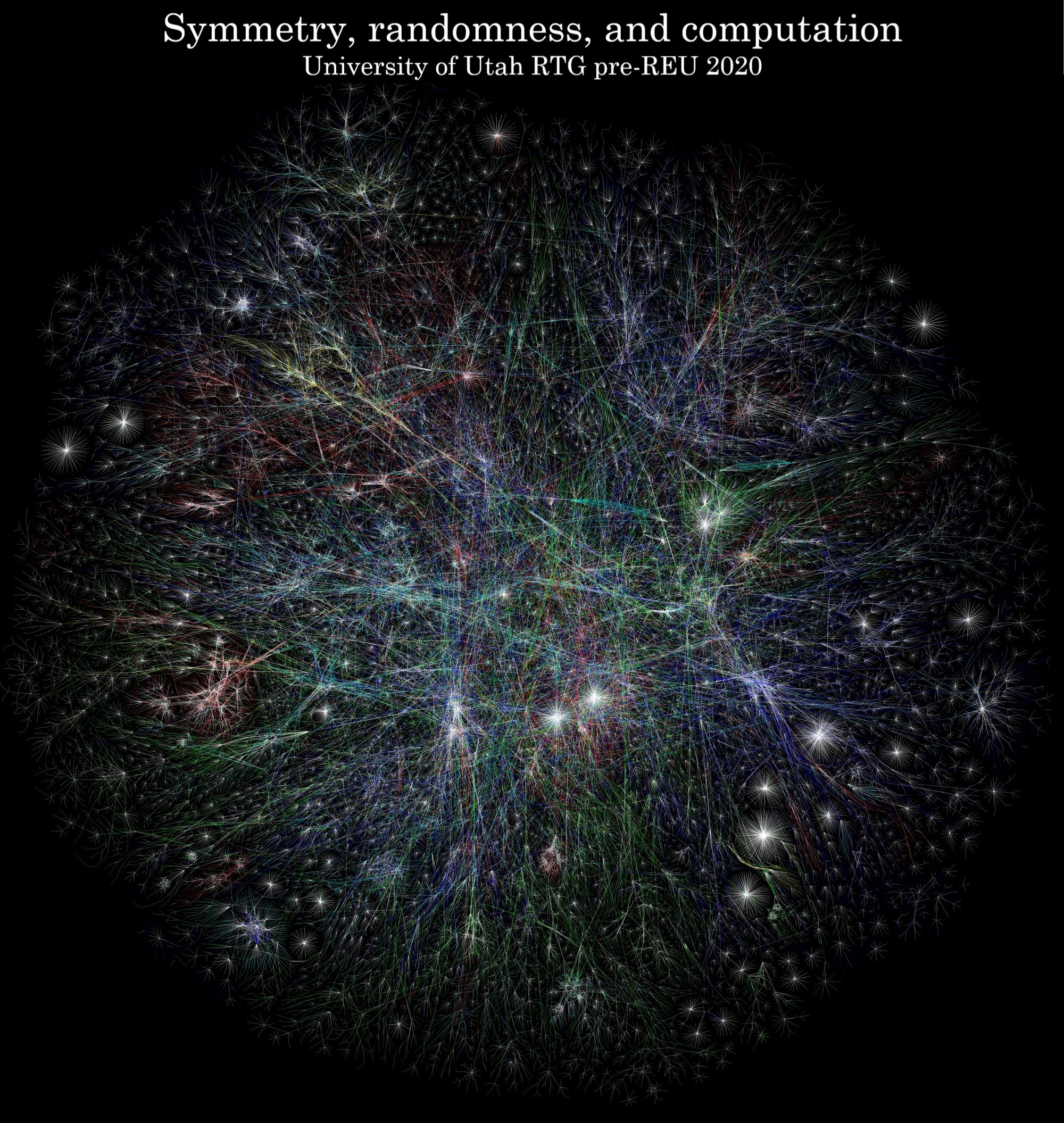 Image source: The Opte Project, Creative Commons Attribution 2.5 Generic license
when:
May 11 - June 5, 2020
9:15am - 3:30pm daily (Monday - Friday except university holidays)


where:
The University of Utah


who:
(Potential) math majors, especially those finishing their first or second year.


what:
You will explore the basic symmetries of linear equations through applications to random processes, error correcting codes, and other topics. You will work closely with other students and program staff while solving interesting problems and learning to use mathematical software.


stipend:
Participants will be PAID a $2,000 stipend for their participation.


application:
An online application form will be available on this website near the beginning of Spring semester. In addition to the application form, you will need to submit an unofficial transcript showing your Fall 2019 grades and arrange for a mathematics instructor to submit a (short) recommendation.


questions:
E-mail howe AT math DOT utah DOT edu